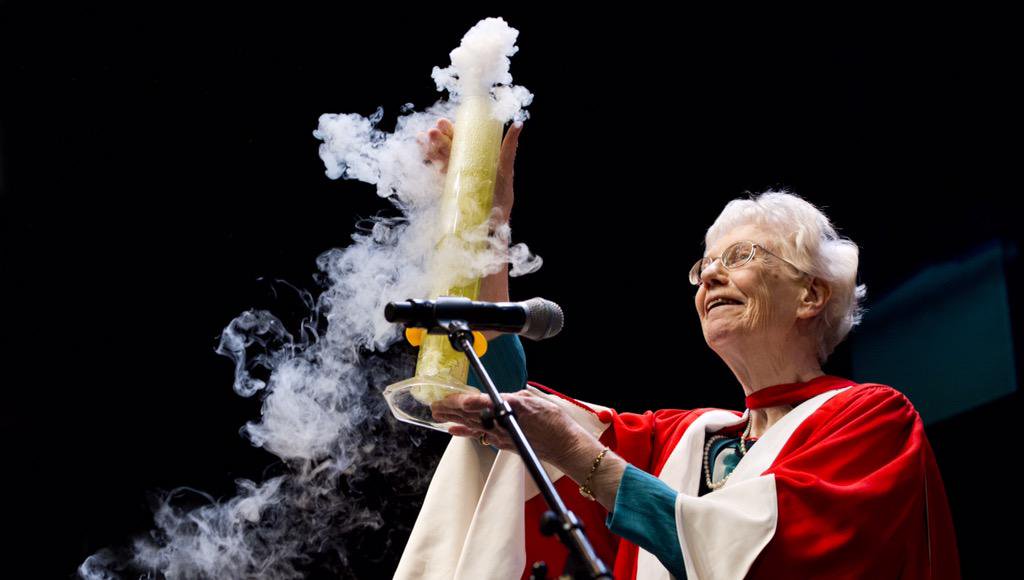 The University of Alberta's Working for Inclusivity in Chemistry group is excited to announce the first student-led speaker series in the Department of Chemistry. This speaker series, named after Dr. Margaret-Ann Armour, aims to celebrate diversity in Chemistry by providing a platform for chemists who do outstanding work both in the lab and in promoting diversity and inclusivity within Chemistry.
Dr. Margaret-Ann Armour received her BSc and MSc from the University of Edinburgh before completing her PhD from the University of Alberta in 1970. She rejoined the Department of Chemistry in 1979, and has served as the Faculty of Science's premier Associate Dean of Science (Diversity) since 2005. Beyond  her contributions to science regarding hazardous chemical management, Dr. Armour has been a tireless advocate for stronger representation of women in STEM. She founded Women in Scholarship, Engineering, Science and Technology (WISEST) at the University of Alberta in 1981, and since its inception, the WISEST programs have reached more than 15,000 participants with 85% of their Summer Research Participants pursuing undergraduate degrees in Science or Engineering. In 2010, Dr. Armour established the Canadian Centre for Women in Science, Engineering, Trades and Technology (WinSETT Centre). As the Associate Dean of Science (Diversity), Dr. Armour developed Project Catalyst, which is aimed at increasing the representation of women in faculty positions in the Faculty of Science.
Dr. Armour has received many awards and accolades for research, leadership and outreach activities. She received the McNeil Medal from the Royal Society of Canada in 1994, and  a 3M Teaching Fellowship, Canada's top award for excellence in undergraduate teaching, in 1996. Dr. Armour was named a member of the Order of Canada in 2006. Maclean's Magazine recognized Dr. Armour as one of Ten Canadians Making a Difference in 2003, and she was twice listed by the Women's Executive Network as one of the Top 100 Most Powerful Women in Canada. Dr. Armour has also received honorary degrees from her alma mater, the University of Edinburgh, as well as the University of British Columbia, the University of Alberta, the Northern Alberta Institute of Technology, MacEwan University, and Memorial University of Newfoundland and Labrador.