We are pleased to welcome Dr. Geraldine Richmond as our inaugural speaker of the Margaret-Ann Armour Lecture Series!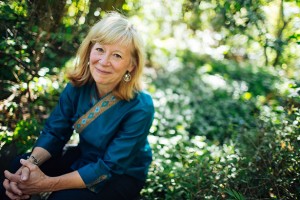 Dr. Richmond is a Presidential Chair in Science and Professor of Chemistry at the University of Oregon. She obtained her BSc from Kansas State University and her PhD from the University of California, Berkeley with Professor George C Pimentel. Her current research is focused on using laser-based methods and theoretical simulations to understand chemical processes occurring at the surface of water. Her work has applications in solving important problems related to energy production, environmental remediation and atmospheric chemistry.
Dr. Richmond has been a strong advocate for diversity in all areas of science and is the founder of COACh (Committee On the Advancement of Women Chemists), an organisation aimed at increasing the number of women in STEM and providing individuals with the resources required to build a successful career. As a result of her passion for this line of work, she was appointed by former President Obama to the National Board of Science. She is also a Fellow of the American Chemistry Society, the Association for Women in Science, and the American Association for the Advancement of Science. Amongst her numerous awards and recognitions, Richmond has received the Linus Pauling Medal, the National Medal of Science, and the Priestley Medal.
She will be visiting the UAlberta Department of Chemistry on Wednesday January 16th and presenting two-talks:
"COACh: Empowering Women as Leaders in the Scientific Enterprise"
11:00 am, CCIS 1-160
"Mulling over Nanoemulsions: Interfacial Molecular Structure,
Stabilization and Assembly"
2:00 pm, CCIS 1-140

We hope you will be joining us for this exciting kick-off event!