The University of Alberta Working for Inclusivity in Chemistry (WIC) group hosted Edmonton's IUPAC Global Women's Breakfast with inclusivity and open discussion in mind. The event was hosted at the High Level Diner and 30 graduate students and professors of all genders were in attendance.
To break the ice and learn about talented female scientists around the globe, we played  "headbands" where players guessed the female chemist on their headband based on questions and answers from the other players.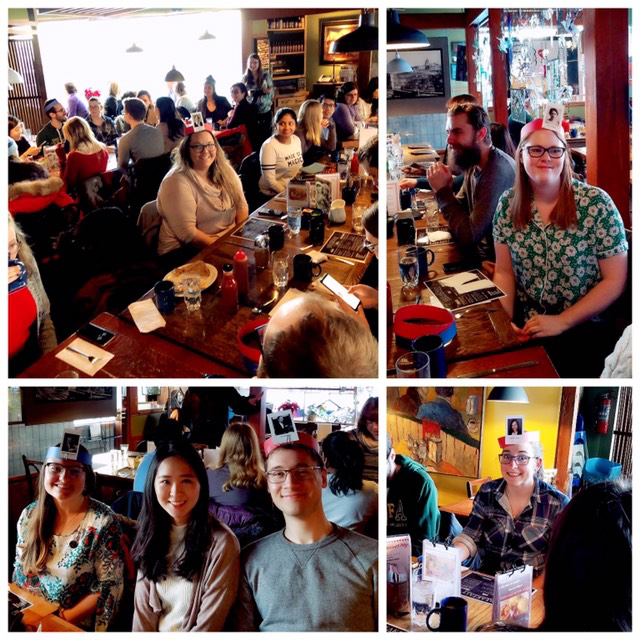 WIC leaders also led round-table discussions to encourage communication among peers and share knowledge from unique and diverse perspectives. The topics included: identifying barriers along the chemistry career path, work-life balance and stress management tips, how to build a professional network, and characteristics of a strong mentor and leader.
Our attendees were happy to meet off-campus and  enjoyed networking with members of the department. We hope that the event helped to foster a sense of community and create an environment where chemists from all backgrounds are welcome to share their perspective. We would like to thank Chem Materials, Chemical Institute of Canada for their sponsorship of this event!